Early in 2020, we launched Probio7 Immune+, our first product specifically formulated to support your immune system. Since then, it has been featured in several national newspaper including, the Daily Express, the Daily Mirror and The Sun.
Probio7 Immune+ contains 30 capsules of friendly bacteria and 30 capsules of Wellmune®, plus the optimum dose of vitamin D to support the function of the immune system. Wellmune is a highly researched beta-glucan and its use has been supported by over 10 clinical trials. The capsules are gluten free, dairy free, GMO free and suitable vegans.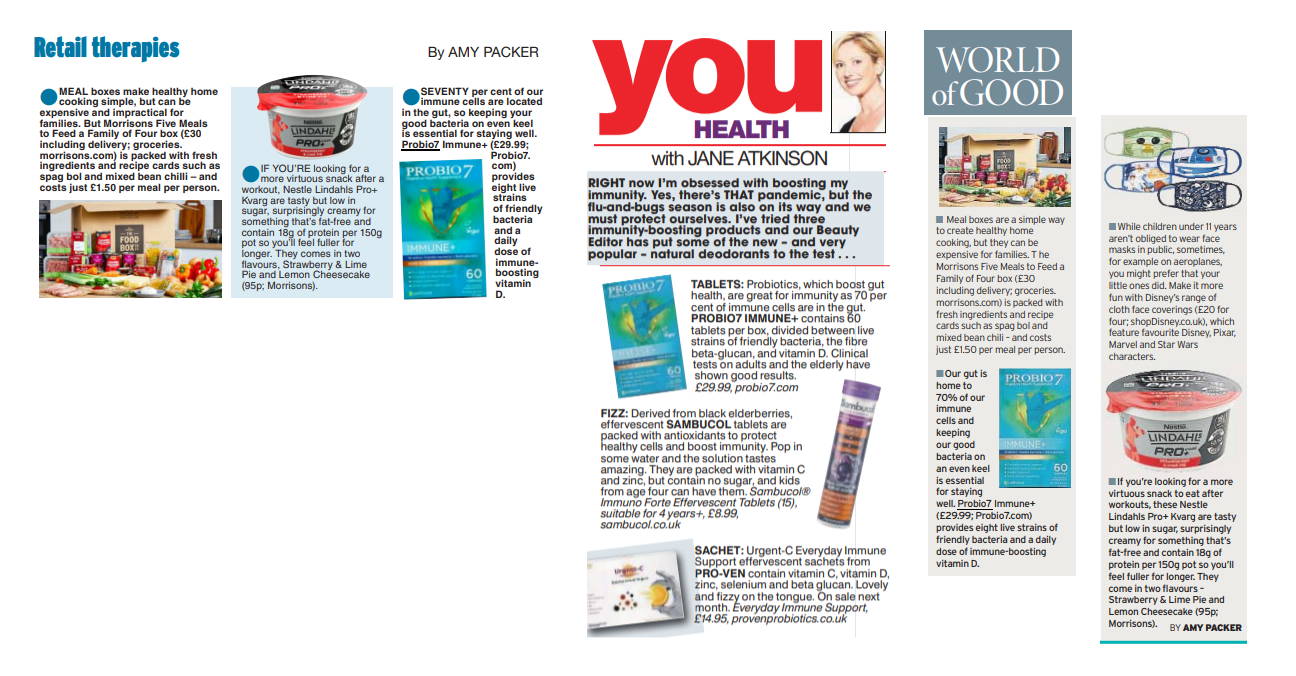 It was also featured in the magazine, Closer as their product worth trying!