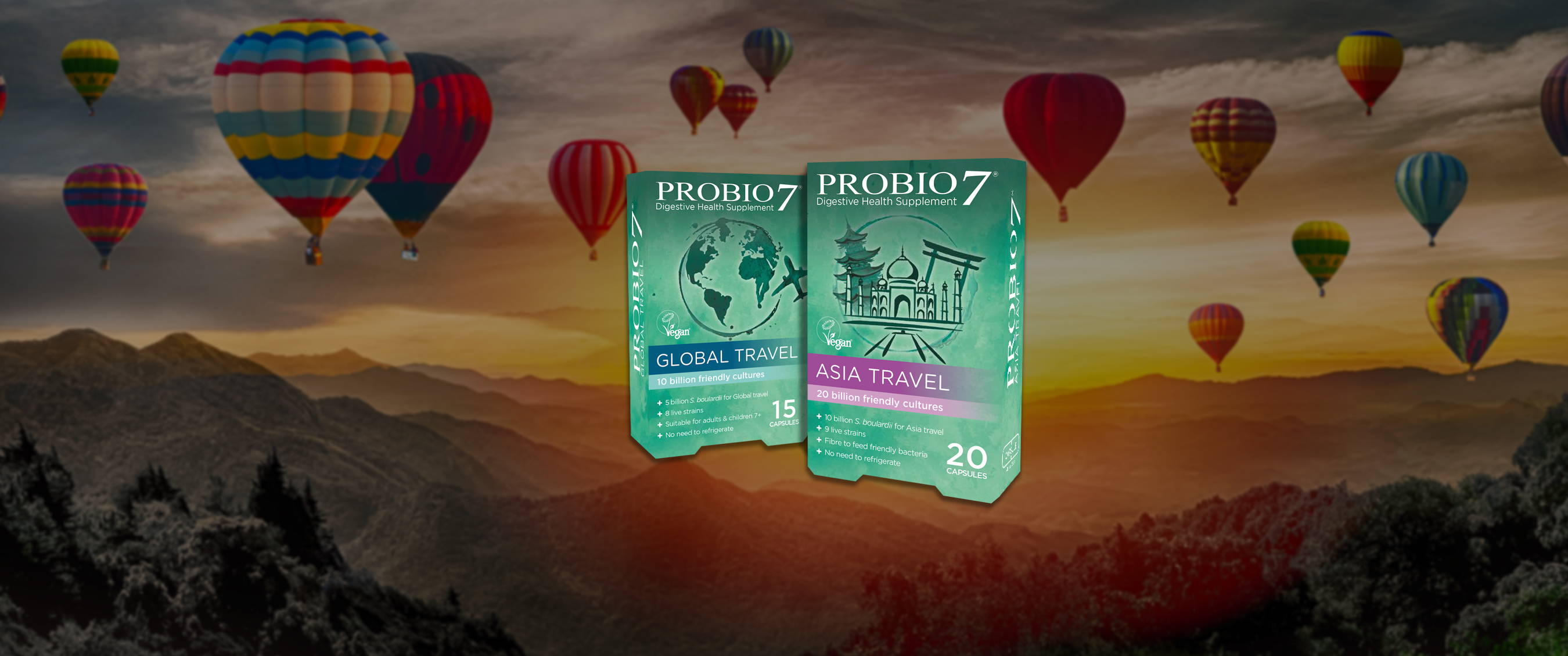 Asia Travel & Global Travel Packs
Your New Travel Companion!
Travelling can often result in a change in your eating habits as well as increasing your exposure to unfamiliar pathogens and bacterial strains. These changes can cause an imbalance of bacteria in your gut flora leading to digestive discomfort and conditions such as IBS, bloating and diarrhoea.
Probio7 has launched two products specially formulated for travellers. Asia Travel is a high strength formula with 9 live strains of 'friendly' bacteria, 10 billion S. boulardii and added prebiotic fibres to encourage the 'friendly' bacteria to colonise the gut.
- With S. boulardii, a friendly yeast particularly suitable for travellers
- Suitable for use with antibiotics
- Strains that are proven to survive in high temperatures and humidity
- Proven to colonise the gastrointestinal tract
- No added sugars, artificial preservatives or flavours
- No need to refrigerate
- Vegan
- Lightweight pack
For travellers seeking a digestive health supplement that promotes a healthy digestive and immune system, no matter where they travel. It contains well-researched 'friendly' yeast and bacteria to take prior to and during your travels.