Baba West Kidskalm Powered By Probio7
A natural supplement to support your child's digestive and immune system.
Dairy Free
Gluten Free
GMO Free

Vegan
Yeast Free

No Need to Refrigerate
No Artificial Flavours or Preservatives
Added Fibre
Absolutely love these, straight away my 4 and 6 year old were very excited by the handy packets and begging to try them out, which is an absolute miracle as they would normally refuse vitamins and if I secretly add them in their juice they always know!! So they were able to open the packets themselves one added to juice the other to milk, they both said they were yummy, and asked for more, the packets make it great for taking on holidays etc, and 6 billion is a really great dose for children
Emma
What's in it?
Lactobacillus rhamnosus GG (LGG)
LGG is one of the worlds most researched strain and is recommend by the The World Gastroenterology Organisation (WGO) for the use in children. LGG has been clinically researched in children for its several digestive and immune benefits by supporting their digestive system and natural defences.
Natural fibre
Acts as a food source to feed your children's friendly bacteria to help keep them happy and healthy
Full ingredients
Each sachet of Probio7 Kidskalm contains: Fructo-oligosaccharide, Lactobacillus rhamnosus BIFOLAC™GG, Organic rice.
Allergy Advice:
See ingredients listed above in BOLD.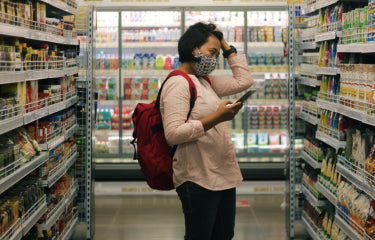 Can't find what you're looking for?
Take our free online product redommendation quiz. We'll ask you some questions about your gut health and goals to recommend a product suited to you.