Lactakalm powered by Probio7
Supporting women during breastfeeding.
Dairy Free
Gluten Free
GMO Free

No Need to Refrigerate
No Artificial Flavours or Preservatives
Lactakalm contains a strain of live bacteria which has been isolated from human breastmilk to support women during breastfeeding. 
Suitable for women during breastfeeding
Each sachet provides 3 billion friendly bacteria 
Complements the natural bacteria in breastmilk 
Free from: Gluten, Lactose and GMO 
No artificial colours, flavours or preservatives 
No need to refrigerate 
What's in it?
Lactobacillus fermentum CECT5716
3 billion friendly bacteria from Lactobacillus fermentum CECT5716 that complements the natural bacteria found in breastmilk to help mothers continue breastfeeding. Probio7 Lactakalm is suitable for those on a lactose free diet
Full ingredients
Each sachet of Probio7 Lactakalm contains: Maltodextrin, Hereditum® Lactobacillus fermentum CECT 5716, Sucrose and Sodium Ascorbate
ALLERGY ADVICE:
See ingredients listed above in BOLD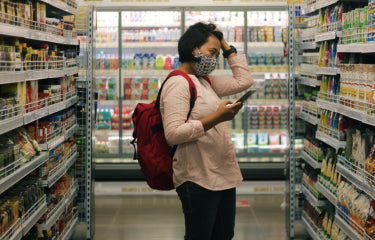 Can't find what you're looking for?
Take our free online product redommendation quiz. We'll ask you some questions about your gut health and goals to recommend a product suited to you.