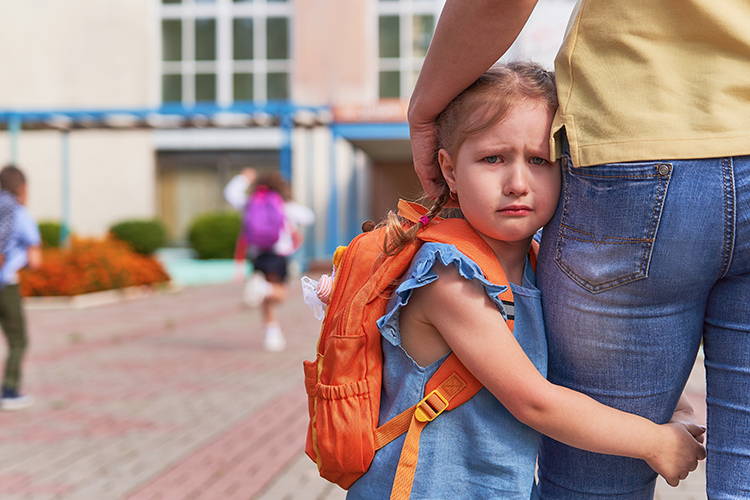 Going back to school can leave your children feeling anxious and stressed, which may lead to digestive problems (1). 
Here are some tips to avoid those first-day disasters 
Having a clear routine can help keep kids know what to expect and keep them calm – it may be helpful to ease them into the new school routine a few weeks before the first day. 
Visit the school before the first day to find out where it is. As your child gets older, they may start to make their own way into school. Practicing this journey with them can make it feel less daunting and give them one less thing to worry about on their first day! 
The night before, make sure they have got their bag packed and uniform ready. 
Make sure they have a good night's sleep! To prevent sleeping problems, avoid any exposure to blue light 30 to 60 minutes prior to bedtime – this includes TV, tablets, computers and smart phones. Ideally, you want their environment to be dimly lit so their body can start naturally producing melatonin (the hormone that regulates the sleep-wake cycle!). 
"Breakfast is the most important meal of the day"- I am sure we have all heard this enough and when the whole family is in a rush trying to get ready for work and school it might not seem like a priority. However, a healthy breakfast high in fibre, protein and whole grains can ensure your child is fuelled for their busy day ahead. 

TOP TIP - Try adding friendly cultures to their breakfast or drink in the morning to boost their immunity and digestion! 
  
Pack their bag with snacks which are both tasty and nutritional to maintain their energy and concentration for the whole day. 
Pack a water bottle so they can stay hydrated throughout the day – proper hydration is essential to digestive health!     
SOURCES
nhs.uk. (2019). Common digestive problems – and how to treat them. [online] Available at: https://www.nhs.uk/live-well/eat-well/common-digestive-problems-and-how-to-treat-them/ [Accessed 28 Oct. 2019].