Probio7 Original 20 Capsules
Capsules
Dairy Free
Gluten Free
GMO Free

Vegan
Yeast Free
Added Fibre

No Need to Refrigerate
No Artificial Flavours or Preservatives
I have been taking these for years and they work well. Ordering direct is easy and very quick delivery
Kirsty
 Our first product in the Probio7 range and has remained unchanged for over 20 years due to the thousands of positive feedback and reviews we have received from customers.
Your gut microbiome is home to trillions of microorganisms, that play several important roles in digestion, immunity, skin, mood, and sleep.
The more diverse your gut microbiome is the healthier, you can support the diversity of your gut through various diet and lifestyle choices as well as through friendly bacteria

Probio7 Original can be taken daily all year round.

For best results, we recommend taking for a minimum of 3 months.

Take one capsule each morning with breakfast, the capsules can either be swallowed whole or pulled apart and mixed with cold food or drink.

Suitable for those 2 years+.
What's in it?
7 well researched strains of friendly bacteria
Full ingredients
Each capsule of Probio7 Original contains: Chicory Inulin Fibre (Fructo-Oligosaccharide), Soy Fibre, Hydroxy Propyl Methyl Cellulose (Vegetable Cellulose Capsule Shell), Bulking Agent (Maltodextrin), Bacteria Complex*, Anti-caking Agents (Magnesium Stearate & Silica), Colour (Calcium Carbonate). *Bacteria Complex contains: Lactobacillus acidophilus, Lactobacillus casei, Lactobacillus bulgaricus Streptococcus thermophilus, Bifidobacterium bifidum, Bifidobacterium longum & Lactococcus lactis.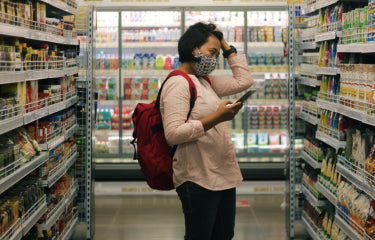 Can't find what you're looking for?
Take our free online product redommendation quiz. We'll ask you some questions about your gut health and goals to recommend a product suited to you.