Zita West Menceive Powered By Probio7
For men to support sperm health
Capsules
Dairy Free
Gluten Free
GMO Free

Vegan

No Need to Refrigerate
Probio7 is proud to be partnering with Zita West to create Menceive.
Menceive is a friendly bacteria supplement that has been specifically formulated to support healthy sperm motility.
The 21-day programme is designed to help reduce the load of gut bacteria that can trigger inflammation and impaired testicular function, as well as helping to increase testosterone and reproductive performance.
Anti-inflammatory and antioxidant properties

1 billion friendly bacteria per capsule.

2 live strains of well researched bacteria to support sperm health 

Take one capsule each morning with breakfast, the capsules can either be swallowed whole or pulled apart and mixed with cold food or drink.

 

Suitable for vegans.
What's in it?
2 well researched strains
Bifidobacterium longum ES1 CECT 7347 and Lactobacillus rhamnosus BPL15 CECT 8361
Full ingredients
Each capsule of Femceive contains: Maltodextrin, Hydroxypropyl methyl cellulose (Capsule), Lactobacillus rhamnosus BPL205 CECT 9988, Lactobacillus plantarum BPL207 and Lactobacillus crispatus BPL209, Anti-caking agent (Magnesium stearate).
Allergy Advice:
See ingredients listed above in BOLD.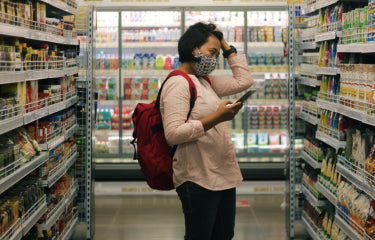 Can't find what you're looking for?
Take our free online product redommendation quiz. We'll ask you some questions about your gut health and goals to recommend a product suited to you.